learn the basics of self-defense
To understand why it is important to take self-defense classes, it is essential to understand what it entails. Self-defense is first and foremost training. The aim of the courses is to make everyone acquire the ability to master the techniques necessary to defend themselves. They are intended to be applied when you are the target of a criminal act or willful violence.
There will always be thieves who want to take what is not theirs and people who want to hurt or humiliate others. When you train in self-defense, then you have the tools you need to protect yourself from danger. More concretely, self-defense refers to the reasonable use of force in the face of an attacker. There are many reasons a person decides to use it. In particular to protect his person, his family, his property or any other person against an attempted attack or an external threat.
From a legal standpoint, the practice of self-defense is tolerated. Indeed, self-defense justifies preventive action taken within the reasonable legitimacy of immediate danger without any recoil and violence especially in the event of provocation. It is a universally accepted principle that a person can effectively protect himself from harm in appropriate circumstances, even when such behavior would normally constitute a crime. The specific rules on self-defense, however, vary from jurisdiction to jurisdiction.
What is not self-defense?
Self-defense isn't just for people with physical strength. It is also not a willingness to hurt another person. It's all about following your natural instinct for survival and protection. It is not about being violent, but about finding a pragmatic solution to a real problem.
For those concerned, self-defense training is not a heavy physical training regiment. This is "education" and not a training camp. Plus, self-defense isn't about training for a fight. It's not for a specific event, at a certain time and place against a known opponent by following a set of rules. Rather, sessions prepare you to respond well when you least expect them. The threat can come at any time, usually when you are distracted or when you are feeling weak. You will face an unknown number of opponents without any rules. But, unlike in a ring fight, you don't need to win, you need to survive and that's what self-defense classes strive for.
Also, just taking self-defense classes does not mean that you are now a "fighter". Just because you've been through intense training doesn't mean you're self-sufficient. Just because you learned from the best instructor doesn't mean you can survive on the streets. Just because you've studied a self-proclaimed self-defense system doesn't mean you're some kind of ruthless "streetfighter." These traits are not bestowed on you just because you have trained yourself.
What principles for self-defense?
There are five principles or rules for any crime prevention and defense training. They include guidelines which, when properly incorporated, constitute the most comprehensive and effective method of personal protection. All five fit together like a puzzle. When combined, the pieces create a clearer and more vibrant image. Likewise, these principles form a fundamental framework and guiding doctrine which combines with multiple disciplines for decisive protection against crime when brought together.
So, the best way to defend yourself is to follow the following five rules:
Examine crime from the perpetrator's perspective: why, how and why the act constitutes an offense?
Develop the most viable options.
Save time by learning to realistically practice the options offered by self-defense classes.
Integrate the mind-body-spirit relationship into effective combat strategies and tactics practiced in practical training.
Become aware of yourself, your surroundings and potential suspects in order to avoid all dangers.
When the elements of each principle are properly connected, the most comprehensive and effective means are achieved for crime prevention, personal safety, adrenaline control, and general well-being.
Why do self-defense?
It is not uncommon to be nervous when starting to train. At first there will be a lot of discomfort with new movements, pain in rarely used muscles, and maybe exhaustion when you start. However, this should not be a barrier to keep you from continuing. This is because the elements become more familiar over time and you will come to recognize that you are capable of much more than you think.
You also learn new skills. In addition, the health benefits of self-defense are numerous.
A good state of mind
The most important aspect of self defense training is actually the preparation of the mind. By training, you prepare your mind and body to deal with threats to your safety or your life. In today's society, help is not always available. And for good reason, people automatically revert to what they have learned when they are under the pressure of a stressful situation, especially in the event of an attack or a survival situation. Stress makes it difficult to adapt to circumstances that we have not encountered before or are not prepared to face. That's why knowing how to defend yourself is important. By training and preparing for the worst-case scenario, you will increase your chances of survival should such a situation arise. This will then allow you to take charge of your own defense and that of those around you.
Better health
Participating in self defense training is a great alternative to exercise. Training improves the activity of the heart as well as the functioning of the lungs, which will lead to a stronger and more efficient cardiovascular system. When you train and push your body, your entire musculoskeletal system is involved. Your muscles then also become stronger. In addition, the sessions will improve your flexibility and help some with weight management.
Better mental focus
Besides your body, you also train your mind, which is another big reason. As part of your training, you will learn how to make efficient decisions and act with determination in dangerous situations. This confidence will be reflected in your daily activities. You will become more disciplined and goal oriented. You can find peace in the ability to take care of yourself and it will show in your day-to-day interactions.
A great way to socialize
Self-defense lessons are like any other martial arts discipline. The work you put into it, alone or in a group, directly influences what you will gain from your training. You will build interpersonal relationships with your peers based on challenges and shared experiences. This gives a network of support that extends beyond training.
What do you learn in self-defense?
Most people don't think about the need for some form of personal protection until they actually need it. And by then it is too late. Self defense is often seen as a fun and active hobby, but the truth is, it could save your life. The most effective way to learn defense is through hands-on training in courses where you can master techniques that can protect you from assault.
Many often imagine that defense classes involve quick punches to ward off an attack. But, in reality, lessons will teach you more than that. For example, you will have the opportunity to learn precision and control methods to predict the attacker's movements and avoid getting hit. There are different types of defense techniques, but all have the same goal: to learn how to defend yourself.
A session usually lasts 45 minutes to an hour. Full training will take 10 to 12 weeks, after which you can progress to a higher skill level and more advanced level training if you wish. However, some institutions may offer shorter programs. Learning is often offered in sub-groups, such as classes exclusively for women or for children.
In addition, some classes include the use of various weapons such as:
Pepper spray,
Stun guns or
The batons.
As for the course fees, they vary depending on the age group of the participants, the duration of the session, the prestige of the school and the choice of courses (in groups or individually).
Which self-defense course to choose?
There are currently many courses to learn how to defend yourself. This is why there are certain aspects to take into account to avoid unpleasant surprises.
First, when determining the best course for you, it is best to identify and assess your goals. Also, availability is often a factor in the selection of a style or discipline. A variety of institutions provide excellent learning opportunities that meet the different needs of students in terms of personality, temperament and physical well-being. They regularly offer lessons every week, which makes it more accessible to regular practice. However, it is not uncommon for a certain number of people to be required before classes can take place.
Then, think about the techniques you want to learn. The same goes for the specific subgroups you are looking for. There are different types of defense some of which are short sessions of different styles of martial arts with an assortment of self defense techniques. It is therefore useful to research in advance the training that will best meet your needs. Another aspect to take into account before making your choice is the quality of the institution. Look for specific instructor licenses or IDs to ensure credibility. Local police stations often have a list of reputable classes. So take a look.
Finally, when you find a potential school, go there in person. You will be able to speak with an instructor about the courses offered. The latter should focus primarily on preventing confrontation rather than direct combat. If you can, watch a class in action to get a feel for the atmosphere and teaching style. Make sure you are comfortable with the instructor and other learners. This will affect your commitment to learning the skills.
Once you find a course that interests you, ask if the institution offers trial periods or free courses. When participating in these sessions then try to analyze the techniques taught and determine if it would really work in a given situation. The main goal is to acquire effective defense skills. If you think the movements are too complicated or unrealistic to be performed in real life, it would certainly be defective.
Where to learn self-defense?
Once you realize the benefits that self-defense classes can bring you, you will be able to understand why you need to train with the best. Look for an establishment where instructors are experienced as trainers, not just as practitioners. The latter will offer you practical lessons that you can immediately use.
Nowadays there are many self-defense courses and several institutions offer self-defense courses:
Associations ;
Support centers for victims of domestic violence or rape;
The universities ;
Fitness centers;
The dojos and
The fitness centers.
All you have to do is search the internet to find those who are close to you. There are also some basic skills you can find online to give you a clear idea of ​​what you will learn.
How to choose your self-defense club?
To choose the right club, first make a list of those near you. You can also ask friends or acquaintances who have taken classes before or are currently enrolled. Also choose according to your needs and preferences. When doing your research, also take into account:
The overall age of members;
Sex;
The style of defense applied as well as The weapons used (if any).
Also, you can check the hourly volume of the courses offered to make sure you have time to finish your training. It is best to focus on courses that teach basic techniques in a short time. The purpose of self-defense lessons is to teach you the basics right from the start.
Likewise, look for programs specifically aimed at self-defense rather than trying to incorporate a discipline of martial arts. While self-defense classes can incorporate techniques from martial arts, the two should not be confused. And for good reason, martial arts lessons can teach tactics that can be used in self-defense, but only as part of a larger program. For example, this is the case for: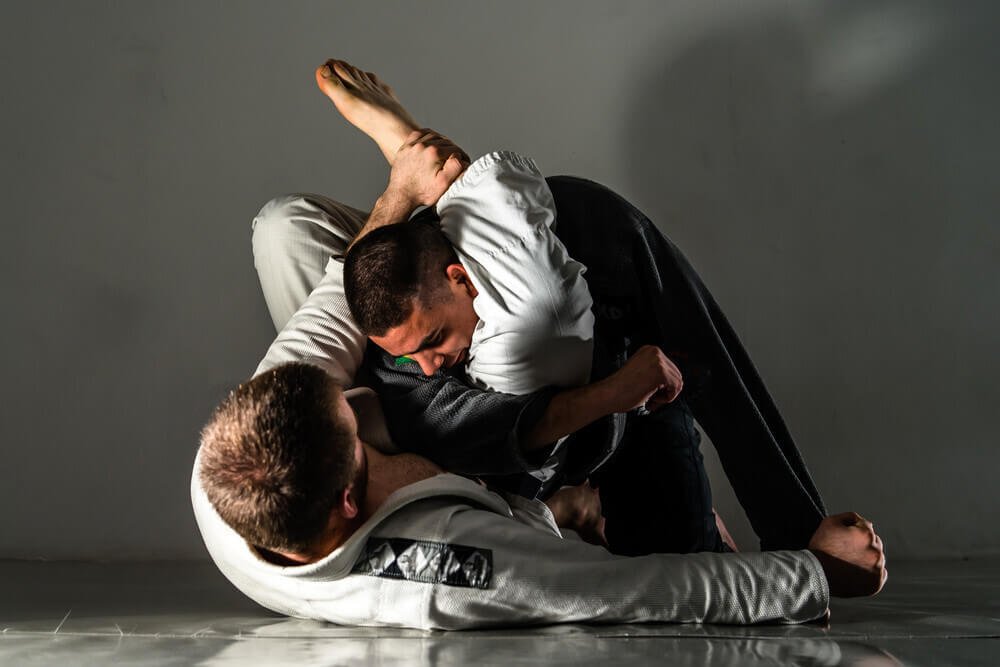 Jiu-Jitsu.
Taekwondo.
Krav Maga.
Aikido.
Wing Chun.
Muay Thai or even
Brazilian Jiu-Jitsu.
In addition, martial arts are not necessarily a guarantee to work in real situations. And while many aspects of martial arts can be used for self-protection, most of them do not meet self-protection needs.